Sampling of Archived Blog Posts
For the latest news, follow me on Twitter @LindaSuePark, or scroll down to see tweets at left.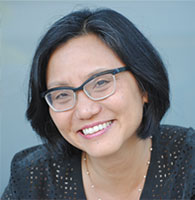 Several years ago, I was invited to speak at the Plum Creek Literacy Festival in Nebraska. Dylan Teut runs this festival, and I had a great weekend talking books to both adults and young readers.

A couple of weeks ago, as part of its fundraising, Plum Creek held an art auction. I wanted to support the festival by purchasing one of the pieces of illustrator art. When I went through the art on offer, I knew immediately which one I wanted. It was this wonderful piece by Anna Kim: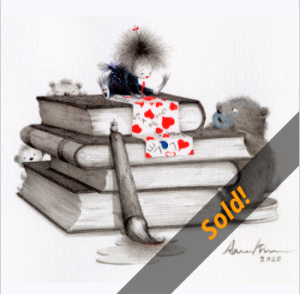 I bid on it twice–and then I forgot to check back on the day the auction ended. Someone else won it. I was very disappointed and berated myself for not keeping track better.
Meanwhile…freelance publicist Lisa Nadel (https://www.lonnilanemarketing.com/) reached out asking if I would be interested in a copy of a picture book called DANBI LEADS THE SCHOOL PARADE by–you guessed it, right?–Anna Kim. What a happy coincidence, I thought, and of course I wanted a copy of the book.
It arrived today. It's wonderful. Danbi is a new kid at school, so it's a familiar story refreshed and revitalized by the simple clarity of Kim's words, and especially by her amazing illustrations. Funny, warmhearted, generous. Energetic and delicate at the same time. Now I have pages and pages of Kim's art to enjoy….
But it doesn't end there. Because included in the parcel was a piece of art, and a stunning card. They are the endpapers and title-page illustration of the book–heartwarming and heartbreaking at the same time.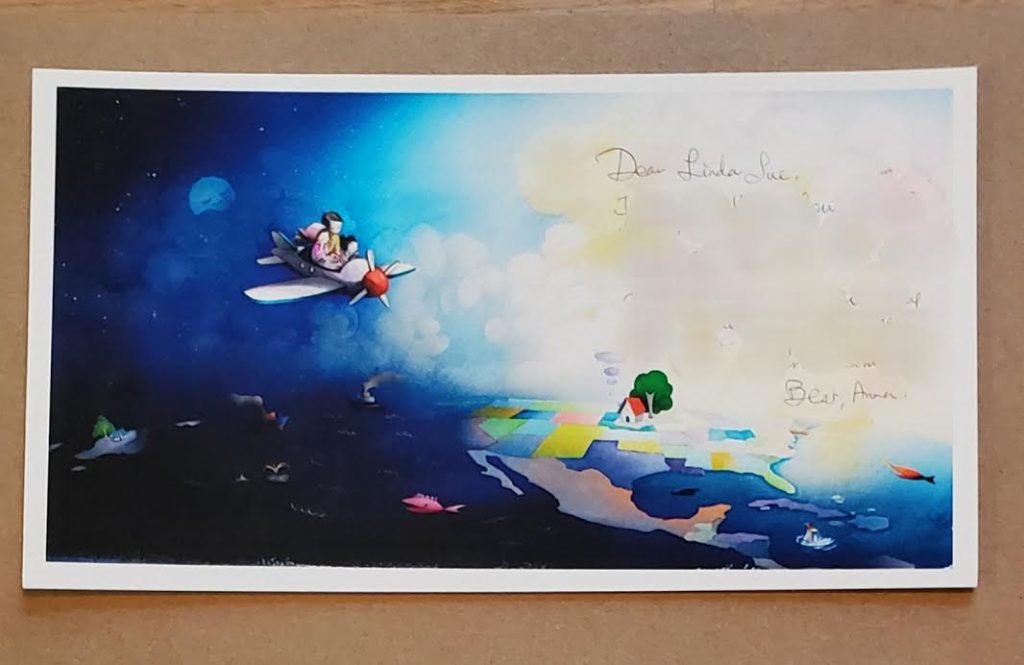 I've been teary ever since I opened the parcel a few hours ago–tears of joy, during a time when joy is hard to find. I'm not sure I'll ever be able to thank Anna enough for this incredible surprise…but I can try, by urging everyone I know to buy DANBI. For yourself and as gifts: Danbi will light up the bookshelves of any home.
https://bookshop.org/books/danbi-leads-the-school-parade/9780451478894